Raise your voice against discrimination.
By: Paula Guerrero
It is well documented that income inequality is on the rise, with the richest 10 percent earning up to 40 percent of total global income. The poorest 10 percent earn only between 2 and 7 percent of total global income. In developing countries, inequality has increased by 11 percent if we take into account the growth of population. These widening disparities are a call for action that require the adoption of sound policies to empower the bottom percentile of income earners and promote economic inclusion of all regardless of sex, race or ethnicity.
Income inequality is a global problem that requires global solutions. This involves improving the regulation and monitoring of financial markets and institutions, encouraging development assistance and foreign direct investment to regions where the need is greatest. Facilitating the safe migration and mobility of people is also key to bridging the widening divide.
What's the goal here?
To reduce inequalities within and among countries.

Why? Inequalities based on income, sex, age, disability, sexual orientation, race, class, ethnicity, religion and opportunity continue to persist across the world, within and among countries. Inequality threatens long term social and economic development, harms poverty reduction and destroys people's sense of fulfilment and self-worth. This, in turn, can breed crime, disease and environmental degradation. Most importantly, we cannot achieve sustainable development and make the planet better for all if people are excluded from opportunities, services, and the chance for a better life.

What are some examples of inequality?
An estimated 69 million children under five years of age will die from mostly preventable causes. Rural women are three times more likely to die while giving birth than women in urban centres. Persons with disabilities are the world's largest minority. 80 percent of them live in developing countries. Women and girls with disabilities face double discrimination. These are just a few examples, but it is an issue that affects every country in the world.

---
On World Autism Awareness Day celebrated on April 2nd, United Nations Secretary-General António Guterres underscored in his message on Tuesday, the importance of technology which helps people living with autism "achieve their full potential".
In recent years, societies across the world have become increasingly aware of autism, the neurological condition that impacts communication and social behavior. Last year, Mr. Guterres launched a Strategy on New Technologies to help align these tools with UN values, international law and human rights conventions, including the Convention on the Rights of Persons with Disabilities.
This year's observance underscores the importance of "affordable assistive technologies" to help people with autism live independently and "exercise their basic human rights", he said. UN Headquarters in New York observed the Day with a special event that focused on leveraging technology to remove barriers for people with autism so they can fully participate in society; and to promote equality, equity and inclusion.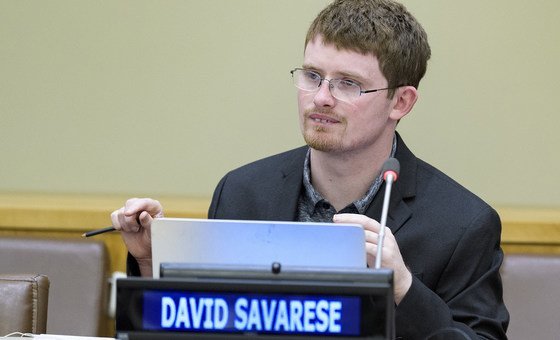 "People spend too much time listening to fear"
"Freedom is the room to breathe and grow", said keynote speaker David Saverese using his own assistive technology. The Emmy award-nominated documentary filmmaker is himself a person living with autism. Unable to verbalize, he uses assistive technology to underscore how it helps people living with autism to "feel safer in our own skin". 
"It's not easy to be assisted by others", he said, but when our work in smart technology "assists others to read and write…or follow their dreams", it can help provide "better lives for our people".  
All countries could do more, even those near the top

According to an Oxfam report about the Commitment Index of countries to reduce inequality in 2018 no country is doing particularly well, and even those at the top of the listings have room for improvement. Even the top performer, Denmark, does not get a perfect score and could be doing more. Furthermore, 112 of the 157 countries included in the Index are doing less than half of what the best performers are managing to do.
This chart shows the Top10 in reducing inequalities, where most of the countries near the top of the index are OECD countries (Organisation for Economic Co-operation and Development), headed by Denmark. With more national wealth, these countries have much more scope to raise progressive tax revenues because there are more citizens and corporations with higher incomes that can pay more tax; likewise, they have greater scope to spend those revenues on public services and social protection. The leading countries are also trying to tackle wage inequality by increasing the minimum wage and supporting labour rights and women's rights. Finally, they have a smaller informal sector than istypical in developing countries, although precarious forms of employment are on the increase.

As this report highlights, many middle-income countries (MICs) have the scope to do far more to tackle inequality than they are doing currently. The degree to which rich OECD countries are using government policy to tackle inequality varies dramatically. The USA and Spain among the major economies, for example, are much further down the list of rich countries in the CRI Index.
Expert Ridha Bouabid, from the WIPO explains in dept what changes and measures they are taking:

Reducing inequality requires transformative change.
Greater efforts are needed to eradicate extreme poverty and hunger, and invest more in health, education, social protection and decent jobs especially for young people, migrants and other vulnerable communities. Within countries, it is important to empower and promote inclusive social and economic growth. We can ensure equal opportunity and reduce inequalities of income if we eliminate discriminatory laws, policies and practices. Among countries, we need to ensure that developing countries are better represented in decision-making on global issues so that solutions can be more effective, credible and accountable.